Capita TI unlocks hundreds of system integration possibilities with Xillio
Oldham, February 5, 2019 - Capita Translation and Interpreting today announced they have partnered with Xillio, specialist in content integrations. Thanks to this Capita TI is able to unlock access to hundreds of system integrations, making translation even quicker, more secure and easier for their customers.
Through Xillio integration solution which is powered by one single API, Capita TI can support a myriad of content repositories, connecting to content management systems, ecommerce platforms, document management systems, customer service platforms, file collaboration software tools and source code repositories, using the same API.
Supported systems
All of these connectors are accessed through one interface,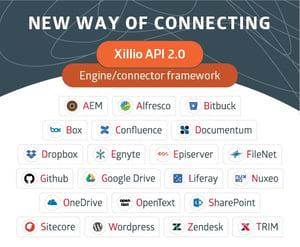 Capita TI's SmartMATE translation portal. Once clients have connected their system, they can push and pull content to SmartMATE for translation, eliminating manual copying & pasting, as well as time-consuming uploading & downloading.
The team at Xillio are constantly working on developing new system integrations. So, if a connector isn't listed, it might be included on their product roadmap. Alternatively, Capita TI can connect to their clients' systems using their API.
Benefits
Quick & secure set-up

Eliminate manual copy/paste and upload/download tasks

Full control & visibility over translation projects

Cost & time savings

Quicker turnaround time

Translated content delivered directly into target system