How much content do I have?
by Corné van Leuveren, on Nov 29, 2013 10:52:00 AM
Before you can determine whether content works for your business goals or against them, you need solid figures. The term 'content' covers more than just web pages.
Quantifying your content is a useful exercise because it naturally leads into the discussions about the size and quality of the content, and whether it works for your business goals or against them.
Types of Content
Before getting to those discussions and analysis though, you need some solid figures about what content your organization has. The term content covers more than just the pages on your website though, and includes the following: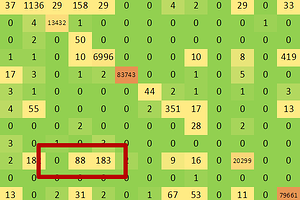 Public Web Content
Recent editorial contentpublishedon your website.
Legacy editorial content published on your website butno longer maintained.
Images, infographics, schematics, and video.
MS Office documents, PDFs, and otherdownloads.
"Hidden" Web Content
Recent editorial content stored in silo-like repositories,not publishedto your website.
Externally generated materialsto which your organization owns the intellectual property rights, such as music, films, photography etc.
Internal Information
Organizational content such as policy documents and procedures.
Internal communication such as email, meeting minutes, memos etc.
Knowledge systems such as customer databases and collaborative wikis.
Deep Knowledge
Quantifying these various types of content requires flexibility and a deep knowledge of the different content types, because the process for scraping a list of pages from the front end of a website is not the same as delving into a client's database systems to extract information.
Social Content
Additionally consider that your corporate social media accounts generate content also - such as Tweets, YouTube videos, and Facebook posts.
Real Insight
Accounting for and quantifying these vastly different types of content gives real insight into the effectiveness of your internal creative and content generation departments.
Start the Conversation
Generating an organization-wide review of your content helps to get departments talking and internal redundancy of information discovered. Understanding what content you have leads to:
better usage of that content,
reduced duplication,
increased sharing within your organization.