Take control of the content explosion with content analysis
by Sjoerd Alkema, on Aug 28, 2014 4:25:23 PM
Over the next 5 years, the difference between success and failure for businesses will be to what degree they are in control of their content.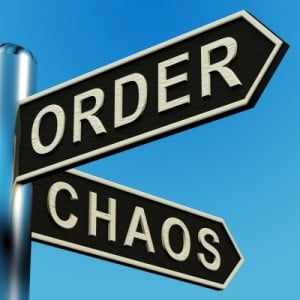 The enterprise content world is changing. Content is exploding. Costs and risks are growing. It is chaos, it is out of control. So keeping this under control is one of the most valuable propositions in the current Enterprise Content Management market, if not the most valuable. Why now? The exponential growth of content is on the point where it is creating significant (economic) impact on an organization's overall business and strategy.
How I did it myself
I recently did it myself, getting some control back of my own content. I started cleaning. I have a number of backup drives, old laptop, a dropbox account, a box account, mediacenter with pictures on it, some e-mail accounts, and I am sure more places where content resides that is still of value to me. Or even worse, can be harmful to me... So I am now gathering it all and trying to see if I recognize doublures, old stuff I do not want to keep etc. I am doing this because I want to have it all in one place, in the cloud.
This sudden cleaning urge might come from the fact that I am now seeing these challenges with our clients in the ECM market. As I mentioned in my starting statement, I think we are now at the point where we have to act. And acting means insights, cleaning, consolidating and getting in control. What I already find a challenge with my limited amount of content, is a huge challenge for many different stakeholders in a large enterprise.
CIO's have no insights on what content is where and why and are facing content management issues.

CFO's see that the budget for IT storage and infra is growing more than the price is going down.

Privacy Officers are struggling with the risks of the unstructured information residing on network drives, SharePoint, e-mail and so on.
So let's get back to my own situation. How I would have loved to have had some kind of tool with which I could connect to all my content sources and get some basic insights in how much double pictures I have stored, what are old versions of my presentations, how much content I have on different sources etc. That would have saved me a lot of time.
You can get it for your enterprise
So how about a dashboard that makes all your content visual, where you can click through and analyse your content. And why not be able to also dispose the duplicates and content of no value, move content to cheaper archives or other secured environments. Or as in my situation, to my personal cloud. I didn't find anything like this for my personal use, but for your enterprise you can do this. You can get the insights to save costs, identify risks and improve the efficiency of the workers in your company!
It's really a good case
Experience shows that 25%-40% of content of no value can be easily identified. So called dark content. Not commonly known is that storage is actually quite expensive. Around 10.000 euro a TB a year are numbers that are out there and this isn't even at the high side. So say you have 50TB of content. If you can easily find 40%, that will save you 200k a year. And then I am just talking about storage, backup and infra costs and leaving increased productivity for your employees, having the right content for decisions, efficient search results, etc. out of the equation.
How you should do it
So how does this work? It is based on our experience and knowledge of intelligent and automated classification. This technology is used to determine the value and context of the content. Combined with business rules and fulltext search technology, it can be configured in the way your organization needs, to get insights in the dark content you want.
Again, it really is time to get in control of the content explosion now. Get it in place and don't be too late. The business case is obvious, why not start directly. Please content me if you want to know more.
-------------------------------------------------------------------------------------
Get in control of the content explosion now! Perform content analysis to identify ROT data