Synchronization as a first step to migration
by Ernst van Rheenen, on Jan 2, 2014 2:14:00 PM
In the ever more complex ECM/WCM application landscape, it is difficult to oversee the implications of a platform migration. Synchronization solutions offer an intermediate solution for a more smooth transition in complex environments.
In a very interesting article on Computable (in Dutch), the idea is proposed to use content integration as a stepping-stone to content migration.
The underlying idea is twofold:
By aligning content and technology, a later transition becomes easier.

By achieving integration first, the organization can more easily perform a phased migration even in complex environments, thus reducing the risks and impact of the planned migration.
Integration versus synchronization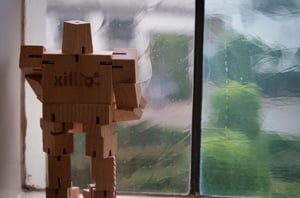 While I fully agree with the scenario described, I think that for most organizations a full integration solution is overkill for the problem at hand. A typical scenario we see at migrations is the implementation of a one-way synchronization between legacy systems and the new ECM/WCM platform.
How synchronization works
Data entered into one of the legacy systems is then automatically pushed to the new system. This solution has a number of benefits over the one described above:
One way is much easier to achieve, and far less costly

Single point of entry, no versioning issues

This scenario works typically very well where the new platform is initially primarily used for exposing content.
Benefits of integration/synchronization
Whether organizations choose integration or synchronization, both have clear benefits as a first stage transition, or as part of a migration. There is no content freeze, there is extra time to (re) build functionality, and the organization can start making use of the new system at a much earlier stage.
When to use synchronization
Synchronization might be just what you need:
If you need to merge multiple systems into one new platform.

If you are faced with complex functionality that cannot be easily replicated in the new environment.

If you have mission-critical systems that need to stay up right until the moment of the final migration.