GDPR and the impact on your content landscape
by Sjoerd Alkema, on Mar 1, 2018 4:18:46 PM
Are you prepared for the General Data Protection Regulation (GDPR)? It's coming and it's coming quickly! That is May 25, 2018. If you are still thinking about creating a plan to comply with these new regulations, you might be too late. But I can understand that you need some time to overthink your strategy, as the GDPR can have a big impact on your content landscape.
The main problem with regards to the GDPR and your content landscape is, in my opinion, fragmented content repositories. Most organizations store their content on a multitude of repositories, such as cloud applications, legacy ECM systems, network drives, e-mail folders, business applications and many more. Fragmented content in your content landscape means:
Access to content is difficult because it's unclear which content is stored where;
It's extremely difficult to get a complete overview of all privacy sensitive content stored in your systems;
It is hard to know where exactly personal identifiable data is stored.
These 3 difficulties can be solved by moving towards a lean and agile content landscape. By lean, I mean that you should identify and clean your content and consolidate repositories as much as possible. Agility in this sense means you make your content repositories easily accessible and unchain all the content within. Say now legislation changes, you can quickly respond to that. Getting to this lean and agile landscape can be done by migrating content and by integrating your content repositories and applications.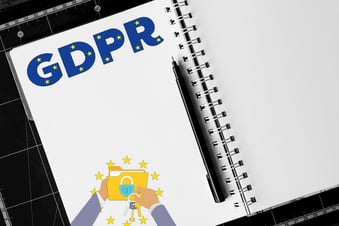 Content landscape and GDPR
This a lean content landscape, having less repositories and agility with an integration between multiple repositories, is the basis for organizations to trace personal data with either specialized GDPR software or by performing a simple content analysis of all content stored in the different repositories, which already shows the 'low hanging fruit', such as stored passports
or resumes.
Your organization can comply with the GDPR as long as you centralize your content landscape. Not started yet? We can help you make your first steps.
-------------------------------------------------------------------------------------------------
Whitepaper Content Migration Approaches
Want a complete overview of all benefits and issues with all the possible content migration approaches? Download your copy now!