Why IT consultancy firms should build a migration unit
by Rikkert Engels, on Jul 16, 2018 10:43:03 AM
Content migrations have the reputation of being complex and prone to getting out of hand. In the "old" days, the business case to upgrade or migrate to a new (on-prem) content management system was often not strong enough to justify the cost. Being able to offer migrations was a potential deal winner, but not a must-have skill. With the adoption of the cloud this has changed completely.
Now business cases are up to 30 times stronger if you migrate from legacy on-prem to the cloud compared with legacy on-prem to a modern on-prem system. In other words, the need to offer these cloud migrations has become a must-have. To be able to do this, IT consultancy firms should build their own migration unit. Here's why.
1. Customer is skeptical
Customers are always skeptical, but when it comes to content migrations, their anxiety goes through the roof. This lack of trust makes program managers ask vast amounts of questions in the RFP. Because migrations have the reputation of being complex and the possible cause of a negative experience, customers will distrust any proposed migration solution you as IT consultancy firms are likely to offer. Sweeping away skepticism and closing a migration project deal will need more than just a tool
2. Lack of budget and time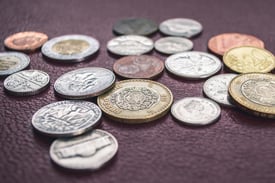 Most consultancy firms see migrations as a maze. Their experience is that migration projects have a huge potential to run out of budget and time. Unfortunately, they lack the needed tooling and knowledge to handle these complex projects.
3. Experience doesn't stick
As a consultancy firm, you probably have more projects in the pipeline than solely content migrations. For a specific migration project, your IT consultants have to be trained to make the project a success – obviously with a lot help of the support department of the tool you are using. After project completion, your consultant will probably move on to another (non-migration) project, throwing your knowledge, skills and credibility out of the window.
Yes, migrations are complex and customers are always critical. But tools alone won't solve this problem. To prove to your customer that the migration solution you suggest is reliable, you need a dedicated migration unit, consisting of at least two experts with knowledge of a lot of content management systems. In this way you can build a convincing case for yourself, you can build belief, sweep aside distrust, and close sales.
-------------------------------------------------------------------------------------------