3 Questions Project Managers should ask when starting a content migration
by Rikkert Engels, on Mar 30, 2018 7:35:00 AM
Most project managers are experts in project management. Not necessarily in leading a content migration project. Before starting a content migration project, they can prepare themselves by asking 3 important questions.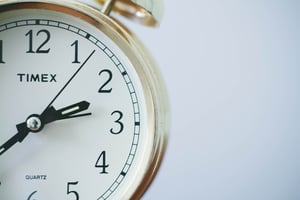 1) How do I make sure this migration will be delivered on time, within budget and with the desired outcome?
Migrations are known to run out of time and budget. There are three things that can help you avoid this. First of all, ask around. Ask your peers how they have done it and use this input to your advantage. Second, do your research. Do not trust the shiny brochures from tool vendors or the "yes, you can trust me" from your solution partner. Migrations are hard. Don't bet that you will be the 1% where it works out of the box.
To make sure you think of all the details, I usually advise clients to go through a mental exercise comparing a migration to moving to a new house. Would you pick the first moving company you talk to? Would you allow them to dump everything in one place? Would you do reference checks? Would you contract them just because they have a shiny truck? Will they be able to get my laundry machine from the attic? How will they get your custom-made table through the door? You get the point. Think about your exceptions and think how they can handle those.
2) How much time do I need to reserve for internal people?
One thing is absolutely certain. You can't perform a migration in isolation. Even though partners might tell you "just get it in the new system". You will need the knowledge of content owners to – among others- tell you which content is valuable enough to transfer and to check the test migration. The amount of time needed from internal people is one the toughest questions as it completely depends on your migration strategy.
3) How do I know that I pay a fair price?

The last thing you want as a project manager is to grossly overpay. Cheap sounds suspicious and too good to be true and you certainly don't want to pay too much. However, the most important element is that you try to get a grip on all the costs. There are several ways how to perform a migration. Do it yourself, buy a tool or outsource it. All come with pros and cons. But all come with additional costs that should be counted for. How much time is needed from internal people? How likely is an overrun? What is the impact of overrun on internal costs? Licensing costs? Project management costs? Training costs? Support costs? Migration re-run costs? Once you have made a good assessment of the most likely scenario and the possible consequences, you can make an assessment of the costs and choose the scenario that best fits your project.


--------------------------------------------------------------------------------------------
The ROI for Content Migrations
Download the white paper to which factors define the return on investments for content migrations.