Content Management State of Affairs
by Rob Aaldijk, on May 6, 2022 4:26:57 PM
Content Services Dead or Alive?

In March 2022, Marko Sillanpaa from Garter Research published an article with the title 'No, Content Services is Not Dead'. The article recalls on Gartner's Michael Woodbridge's landmark publication 'The Death of ECM and the Birth of Content Services' from 2017 and seeks to sketch the current state of affairs in the content management domain. In the light of latest developments in the marketplace, I think it is indeed a good time to check on this, and reflect on what content management strategy makes sense.
To get everyone on the same page: the essence of Woodbridge's statement was that the goal of collecting all of your organization's content in one place and serving all business applications from there was never fulfilled. So-called enterprise content management platforms kept adding feature after feature but were never able to serve all use cases dealing with content in a satisfactory manner.
As an alternative, 'content services' were proposed as a new paradigm, allowing for a more distributed and custom approach to content storage and applications, while offering overarching governance, compliance, and productivity features.
In the March article, Marko Sillanpaa argues that five years along this line, while we see some content services platforms present in the marketplace, the majority of the market is now focusing on what you could call 'point solutions' dealing with specific types of content living in specific business processes, like invoice processing, contracts management, product content management, knowledge management, web publishing etcetera. Each solution often comes with its own content repository standard and lives happily next to traditional document and content management platforms, modern information management, and collaboration platforms in the same information landscape.
Gartner now identifies and tracks no less than 17 (!) different content application types serving different use cases, next to the more generic platform solutions. You may conclude that the choice for the customer is becoming more and more complicated instead of more simplified and transparent as promised earlier.
Are Content Services real?
From this, you could hardly call the content services paradigm a success, in terms of its promises of flexibility while retaining control over enterprise content. Still, I personally always had my doubts about the actual existence of 'true' content services platforms in the first place. If you look for the term online, you will get the same old names that have been dominating the enterprise content market for over 15 years, and they have been absorbing a plethora of smaller brands. There are hardly any newcomers, and the names of Box, M-Files, and Newgen that were new at the time of introduction of the content services concept are still marked as 'visionaries' by Gartner, while the quadrant with 'challengers' is... completely empty.
When I envision content services as a platform, I expect to find:
An ability to host content in a secure, performing, accessible and flexible manner. As cloud hosting is almost inevitable now, I would go for the platform with the best security record, with great performance serving global enterprises, and with robust and powerful APIs to allow for tailored application integration and content exchange

The availability of application platforms allows for the efficient and effective processing of that content. These may be PaaS-based, low-code platforms supporting fast custom solutions without too heavy investments, or ready-made single-use case focused solutions supporting your content storage solution of choice

The ability to apply central governance and compliance management to that content, regardless of its location and application.
Now is there any current solution or platform out there that fulfills all three needs as indicated above in full? I am afraid the answer is 'no'..., but: there are some promising developments. For the sake of illustration, I want to pick out one.
Your Cloud Workplace as the next Content Services Champion?
Sillanpaa already hints at that in his article: '...we are not seeing significant new innovations nor functionality. And cloud office suites bring a baseline content services platforms to most organizations'. Cloud office suites... are they just bringing baseline services or... well, let's look at the current market leader: Microsoft.
Spurred by AWS competition and Satya Nadella's vision and course set out since 2014, Microsoft so far has been investing in its cloud services around a 100 billion USD with a current annual sales estimate of around USD 70 billion, and expected revenue of a staggering 518 billion USD by 2030 (source: seekingalpha.com).
To get to this position, next to investing heavily into the basic IaaS infrastructure to catch up on AWS, the real strength for Microsoft lies in its PaaS and SaaS services. The move to put all existing on-prem software suites into the unified Microsoft 365 platform has led to the biggest shift ever in moving collaboration workloads into the cloud. And COVID-19 gave this shift an unexpected tremendous boost, allowing Microsoft Marketing to promote the 'new way of hybrid working' with unprecedented ease.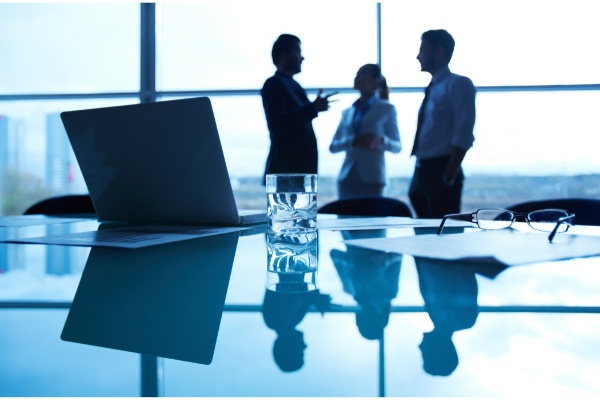 At the same time, the company understood that with this massive move to the cloud, exposure and risk of critical business data became the decisive factor for strategic transformation projects in all enterprises that are considering moving. Microsoft now invests about 1 billion USD in cloud security every year, across the IaaS, PaaS, and SaaS offerings.
As for these offerings, how do they currently relate to the paradigm of content services? Starting with the hosting of content: three distinct products are currently serving this goal, with different purposes:
Microsoft Azure file storage

. We are talking plain storage here, supported by cloud security and application integration options, comparable to shared file storage in your on-prem network, but with added support for storage tiering (the ability to move files that are less often accessed to cheaper types of storage but with lower performance in accessing the files). Often, this type is used to store 'archived' files, but there is no such thing as records management applied to these files – you would need to integrate them yourself with a business or records management application

Microsoft OneDrive

. This product mainly serves as a solution for hybrid working, offering offline access to often used files, and serving as personal file storage with sharing abilities. By standard, files are now marked as 'store in cloud' by default, so as not to burden your local device storage, and will be synched across local and cloud storage on demand. There is no way of saying how relevant this kind of storage solution will still be in the future, but e.g. for mobile workers that are not always connected to the cloud when on the road it still comes in handy. As with the cloud file storage in Azure, no advanced content services are available

Microsoft SharePoint Online

. When used as content storage, SharePoint offers you all kinds of content management features you are used to from your legacy content management platforms, safe for the tiered storage. So you will have your file uploads and downloads, versioning, check-in and check-out for Microsoft Office 365-based authoring, advanced access management, and particularly adding and managing metadata for findability and processing.
Secondly, about the usage of stored content in applications:
Collaborating on content is shifting from SharePoint to Microsoft Teams. SharePoint Online is now playing the part of content storage behind the 'Files' tab within Teams, rather than functioning as a stand-alone content collaboration platform. Using SharePoint as a communication platform will also be less common with the arrival of the Viva Connections product.

For the processing and use of content to support distinct business processes, The Power Automate platform is replacing the workflow function formerly built into SharePoint – and if it is up to Microsoft, a number of external workflow platforms as well. Furthermore, the Graph API as a unified interface allows you to integrate with virtually all aspects of the Microsoft 365 applications and the underlying data storage from 3rd party applications and platforms
Probably less known: Microsoft Syntex will be the application bundling all more advanced content management features like AI-based file and forms processing and automated content classification. It already comes with pre-trained models for invoice and receipts processing. Syntex also allows you to train the classification and extraction of metadata from content yourself and allows for the auto-tagging of content to support e.g. the application of compliance rules.
Thirdly, on central governance and compliance management:
1. General and 'low level' information security is applied as part of a vast list of security measures made available through Microsoft Azure services. This body of measures is constantly updated and enhanced based on the latest security trends and requires special skills and training to be made fully effective for your organization

The admin features associated with information governance are now all bundled into the Microsoft 365 suite of products under the name 'Microsoft Purview'. Features range from role-based access management to compliance checks across the various applications and a host of measures to ensure data loss prevention and information privacy compliance. What is interesting: Microsoft started supporting the governance of data and content that is not per se hosted on Azure but can be linked to it. Albeit still limited, this would allow you to gradually incorporate legacy data sources that for whatever reason cannot be moved from its current hosting location.

Specifically for content compliance, the availability of advanced records management features within the Compliance Center. Evolving from the SharePoint-specific Records Center approach, records management is now available across all Microsoft 365 applications. You may choose between the application of label-based records control, audience scope-based control or repository-based control, or combinations of these – make sure you get expert advice on the same before committing to a specific strategy.
All in all, one might say that the content services offerings on the Microsoft platform have become pretty complete. The big prerequisite of course is that you must have your content hosted on that same platform to allow for centralized governance and compliance, although integration with other platforms using the available API's has become a lot easier compared to the on-prem situation.
Making the move
So are there still critical reasons left blocking a move towards more integrated content management on the Microsoft platform, from existing on-premise and legacy platforms? Personally, I don't think so. It will be very hard if not impossible to find a similar offering in current competing platforms.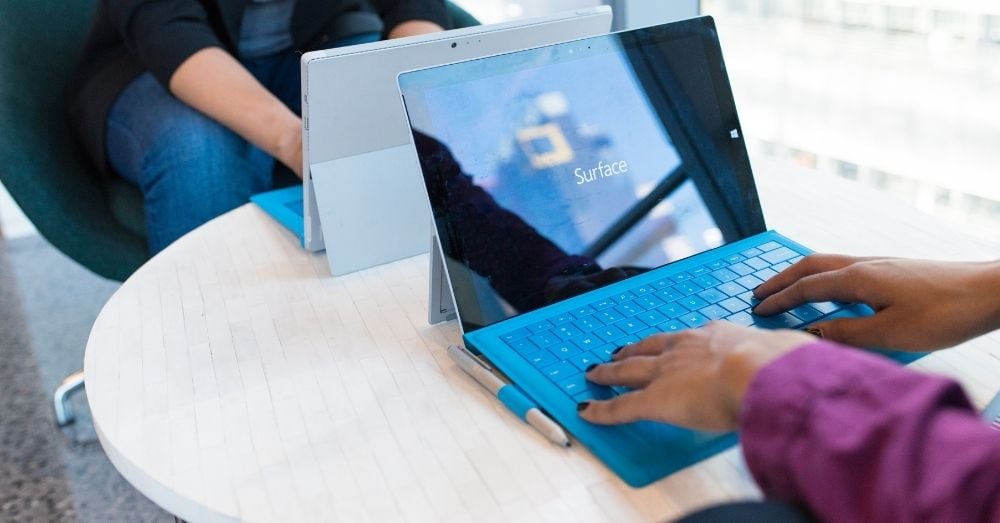 All critical features and almost all remaining ones from known platforms can now be mapped on an existing function within the Microsoft 365 and connected and underlying PaaS and IaaS platforms. From our practice, we have seen demand for such a move rapidly increase over the last few months, in all regions, with all company sizes, and across industries.
The technical move towards the platform from legacy environments is also perfectly possible – we have been proving this on a daily basis since the arrival of Microsoft 365, and continue to expand and perfect this process. Within a few months of time, such a transformation can be completed in full, and with immediate benefits.
Even if the arrival of the one platform to unify them all may never be achieved, certainly the choice for one that bundles the answer to the majority of requirements has never been easier. That said, there will still remain a need and room for specialized, sometimes industry-specific applications, which will have to be evaluated on a case-by-case basis