Migration without the Migraine: Why you should consider a specialized partner for your content migration projects
by Sjoerd Alkema, on Sep 18, 2023 1:41:22 PM
Currently, there is a lot of talk about the benefits of migrating content to Microsoft 365. Despite this, many businesses feel that their current ECM solutions are still sufficient. What happened to "if it ain't broke, don't fix it"?
Although the idea of migrating large amounts of content to a new platform might seem daunting, Microsoft 365 offers a range of benefits for content management that legacy systems simply cannot provide, meaning that the sooner a company makes the switch, the sooner it can reap the benefits.
These advantages include scalability, integration, and accessibility which, combined with security features such as encryption and multi-factor authentication, means your content is available, connected, and protected at all times. In addition, Microsoft 365 offers automatic data backup and recovery options and also helps businesses meet industry-specific compliance requirements, such as GDPR and HIPAA, by offering features like data loss prevention and retention policies.
In short, Microsoft 365 provides a comprehensive solution for content management, offering a blend of accessibility, security, collaboration, and integration that makes it a popular choice for businesses of all sizes.
Ok, you've convinced me. So what are my options for this kind of migration?
In order to safeguard your content and ensure a smooth transition, it is imperative to evaluate your specific migration needs before beginning any migration project. Below is a brief summary of the three possible options and their applications:
1. Go in alone
Businesses or organizations with the necessary knowledge and expertise may consider performing simple, small-scale migrations unaided, in order to reduce cost and reliance on outside assistance, but this approach poses serious risks if not performed correctly. These include loss of data, downtime, and disruptions to systems, all of which adversely affect the running of any organization. Compatibility issues can also be a concern, as migrating data between systems that use different formats, structures, or technologies can lead to compatibility problems. Content migration also requires significant resources in terms of time, manpower, and technology; allocating these resources without disrupting ongoing business activities can be challenging.
2. Use a Migration tool
Using a designated content migration tool can help mitigate some of the above concerns, as they are designed to do much of the heavy lifting and save time through process automation, but this approach also presents its own challenges. For instance, migrating sensitive data to third-party platforms may raise security and privacy concerns, particularly if the provider's security practices do not align with your organization's requirements. Also, depending on the speed of the internet connection and the tool's infrastructure, the data migration process can be slow, leading to downtime and potential productivity loss.
Data compatibility is another major issue, as migration tools do not always fully support all content types, formats, or structures, which can lead to data loss, transformation issues, or incomplete migrations. On a similar note, some tools might lack the necessary flexibility and customization options for intricate data transformations, leading to an incomplete migration.
In addition, the use of some Software as a Service (SaaS) tools may result in vendor lock-in, which can limit the available options in the future, and force reliance on a single provider. On top of this, it can be difficult to integrate these tools with existing systems, which can cause compatibility issues, and pre-built tools may not align with your organization's unique migration needs.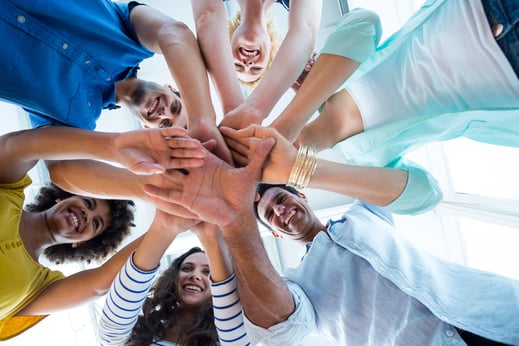 3. Partner with a content migration specialist
Content migration is more than just moving content; it involves understanding the intricacies of both the source and target systems, mapping data fields accurately, and ensuring data integrity. A partner with expertise in content migration brings years of experience and a deep understanding of the challenges that might arise during the process. Their knowledge can help identify potential roadblocks and devise efficient solutions, minimizing disruptions to business operations. Experienced content migration partners employ best practices and follow industry standards to ensure that content is transferred securely without compromising its integrity. This translates to fewer headaches and a smoother transition for your organization.
Time is of the essence in the business world, and a seasoned content migration partner knows how to streamline the migration process, minimizing downtime and maximizing efficiency. Xillio can develop a well-structured migration plan, execute it on time, and swiftly handle unexpected challenges. This agility allows your business to resume normal operations quickly, minimizing any potential negative impacts on productivity.
On top of this, every organization has unique content migration requirements, and a skilled partner can tailor their approach to match your specific needs. They can help you choose the right migration strategy, whether it's a big bang migration, a phased approach, or a hybrid model. Furthermore, as your business grows, a reliable partner can adapt their strategies to accommodate increased content volumes and changing requirements.
A proficient migration partner will also execute rigorous data validation and testing before project completion to ensure the migrated content matches the original perfectly, and the continuous support provided even after the migration can prove invaluable in case of any issues.
A partner sounds like the smart choice, especially for large or complex migration projects, but we haven't had a company-wide content management policy in the past, so our information is spread across a range of legacy systems, spanning multiple file formats. Will this be a problem?
As an experienced data migration partner, Xillio has the experience to migrate from a wide range of legacy systems, including LiveLink, Documentum, OpenText, Alfresco, HP TRIM, and FileNet. For large organizations and businesses, or those with significant amounts of data languishing on legacy systems, working with an expert partner might be the safest way to ensure a smooth and complete transition.
Great, so what's the next step?
If you would like to talk with the experts at Xillio about a data migration project, please get in touch and we will be happy to assist you.