5 Quick Tips about SharePoint data migration
by Evan Goris, on Aug 21, 2017 2:06:33 PM
Need to migrate content from a legacy ECM system (e.g. Livelink, Hyland, Oracle WCC, FileNet, OpenText, Documentum) into a new SharePoint Online environment? Retrieving the data from your source system and import it into SharePoint seems like a complex task. And it is! But with these quick tips your SharePoint data migration will become a fast and secure process.
Analyze the content on source system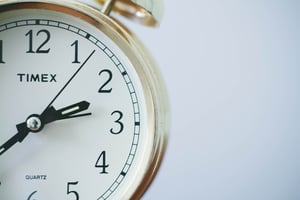 The first step in any migration process is a thorough analysis of all content in your source system. You don't want to migrate junk, so use this analysis to determine which data can be deleted. In addition, find out which data is in which system, which content types, schemes or blueprints and what data models are used. Last, check if there is an API or export functionality available that can be used to export the relevant data from your system in an automated and structured way.


Determine the data structure of your new SharePoint system


After the analysis of the content in the source system(s), you can determine your data structure in SharePoint. SharePoint structures data from general to specific in web applications, site collections, sites and subsites, lists/libraries and folders. The most common way to structure SharePoint data is using several hierarchical trees of sites. Note that each site in such a hierarchy has its own configuration of content types, users, permissions, metadata-fields, and other site settings. Sites at lower levels in the hierarchy can inherit and specialize the settings from sites positioned at higher levels.

Define the new data model in SharePoint


It's time to define a new metadata model, also based on the analysis in step 1. During this step, you can compare the data models of the source system with the target system and merge the data models to one global data model that covers all data. Having one global metadata model will improve the quality of your SharePoint content and findability.

Classify all content according to new metadata model
If you wish to increase the findability of your content, you need to add metadata tags to classify your data. You can use SharePoint's 'Content types', 'Managed Metadata', and 'Lookup fields' and in addition maybe even use tooling to automatically classify the content from your source system.

Transfer
You are now ready to transfer the data from your source system to SharePoint. In the most trivial of scenarios this can be done manually, but if you want to ensure that no data or metadata is lost during a migration you should transfer in an automated way.




----------------------------------------------
Decided to migrate to SharePoint?
Take a look at these useful tips: