Why a Migration to Nuxeo Is Not as Difficult as You Might Think
by Maurice Bakker, on Oct 16, 2018 10:50:03 AM
Migrating data to a new Nuxeo platform is usually seen as a huge challenge. Nuxeo is a modern content service platform that is able to handle a variety of use cases, such as Document Management, Case Management and Digital Asset Management. Due to this multi-functionality, it is vastly assumed that the cost, effort and risk involved when migrating to such an environment is higher than it actually is.
Traditionally, enterprise content is stored in many content repositories (or silo's) within the organization. Consolidating the enterprise's content into a single platform such as Nuxeo means migrating content from an array of content repositories, such as legacy ECM or ERM systems, business applications and nowadays perhaps even cloud storages solutions. In the meantime, all of the original metadata such as titles, creation and modification dates, creators and other information that is stored in any of these source systems should be maintained. Migrating from multiple source systems into one target system can be quite a complex and daunting challenge.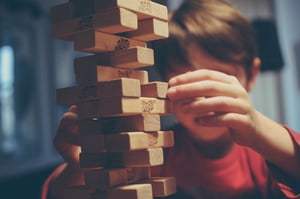 CMIS Interface
Fortunately, Nuxeo offers a fully compliant CMIS interface for their platform. Due to this interface, it is possible to connect to the Nuxeo environment by using the Xillio CMIS connector to extract and load content from legacy systems and other CMIS compliant content sources fast and not as complex as it would seem at first glance.
After connecting the Xillio connector to the Nuxeo system, Nuxeo makes use of a highly extensible and detailed described API that can be used to add, modify and import data into the system. This can be done using the automated scripts that Xillio offers as part of our connector framework. These connectors can be used in a migration or even an integration scenario. Through automated scripts that are available as part of these connectors, it is possible to export content from different content repositories, make the wanted changes to the metadata as required and transfer the metadata and corresponding content into the Nuxeo environment.
Start with an analysis
Due to the standard approach that Xillio has developed over the years, it is highly recommended to start such an endeavor by performing an analysis of the available source data and content. This enables you to not just transfer everything you have into one system but allows the organization to specify business rules in order to evaluate and weigh content, before adding it to the new system. This reduces a lot of excess content to be imported into any new system and gives the organization great insights into their content-landscape.
The approach Xillio uses applies to any scenario, not only for migrating multiple content sources into Nuxeo.
Xillio is able to easily and automatically (not automagically) migrate content from your legacy enterprise content management system to Nuxeo. If you have other needs, please contact Xillio to see how we are able to solve your migration issues or advice you on an integration solution if that is more applicable in your specific situation.
----------------------------------------------------------------------------------------------