A Cloud-first Content Strategy is Imperative, Get Ready to Move!
by Jennifer van Lent, on Apr 6, 2021 8:24:36 PM
As I was listening to the webinar Top Tips & Best Practices for Migrating to M365 Top Tips with Alistair Pugin and Loryan Strant, I was struck once again by how content services and information management has radically transformed in the last 12 months. And it's not just in the mindset of IT project managers and planning teams who need to quickly adapt to pandemic-driven disruption. Knowledge workers and business stakeholders are more actively engaged than ever in influencing decisions about how, where and what tools we use to consume information, collaborate across teams and share knowledge.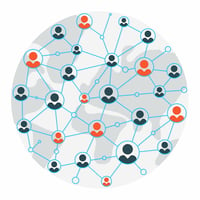 This mindset, this change in user expectations, is spearheading a once-in-a-decade tipping point in today's workplace. In many organizations, remote working and virtual team environments have facilitated a decentralization of decision making and collaboration, whereby employees who previously were not part of an IT decision-making process now have a greater voice due to unanticipated friction – in collaboration and ideation, in managing daily workflows, in processing information. This has disrupted the "natural order of things" across IT teams, who need to quickly pivot to adapt infrastructure and tools to serve different types of user profiles and behavior. And therefore, the discussion about why organizations should move to the cloud is not a "Should we move?" but instead a "We are moving, and what is our plan to get there?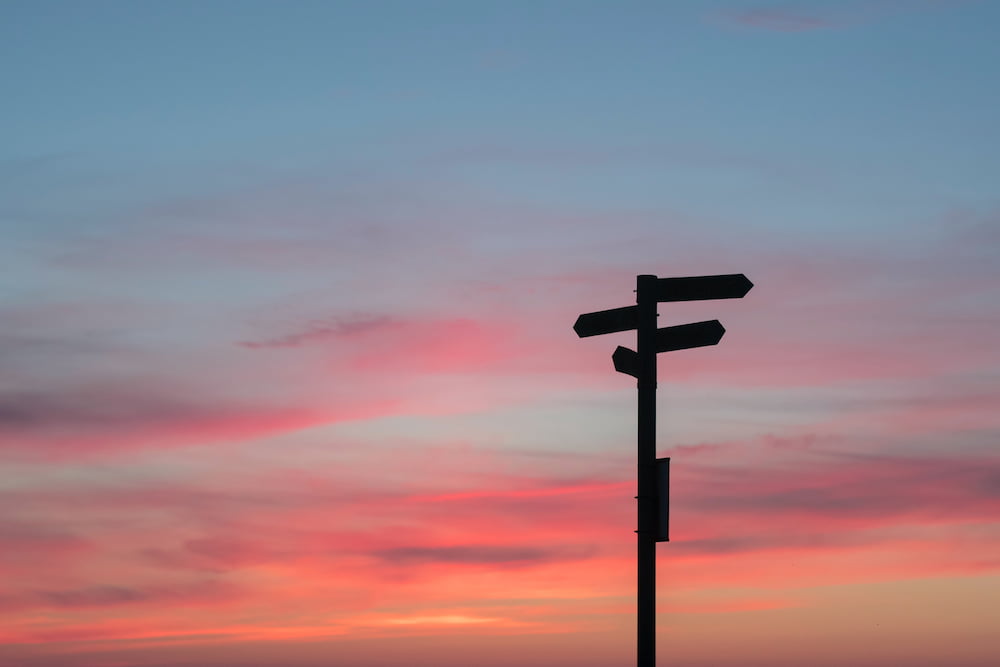 Unlike prior infrastructure changes, there is no rollback, no going back to Exchange or SharePoint on-prem servers once you are in the cloud. This has profound implications on the strategy and characteristics of IT organizations – including employee profiles (e.g., skills, certification, knowledge), IT strategy, and the scope and cadence of project planning. Adding to the complexity, many organizations struggle with gaps in strategic insights and practical experience as they upskill their teams. This all leads to a frank discussion and strategic evaluation of how long is it practical to maintain legacy systems and home-grown applications?
Future is in the cloud
A tongue-in-cheek saying in the IT world is that "IT modernization happens one retirement at a time". Loryan's comments about techie box-huggers who think they can do it themselves took me back two decades to when I was building data centers around Europe for Worldcom (now Verizon). For those of us long-haulers in the industry, many of us remember obstinate customers who needed to see and touch their server racks. Who were skeptical that a secure, temperature-controlled facility 100km away was less trustworthy than their server plugged into an outlet in a hot closet. Who indoctrinated thousands of impressionable interns and IT novices that their value-add as professionals was in knowing how to manage proprietary software and complex infrastructures. And keep all information under lock and key. Modernization was scanning paper into a digital format - and storing it in that file server in the closet.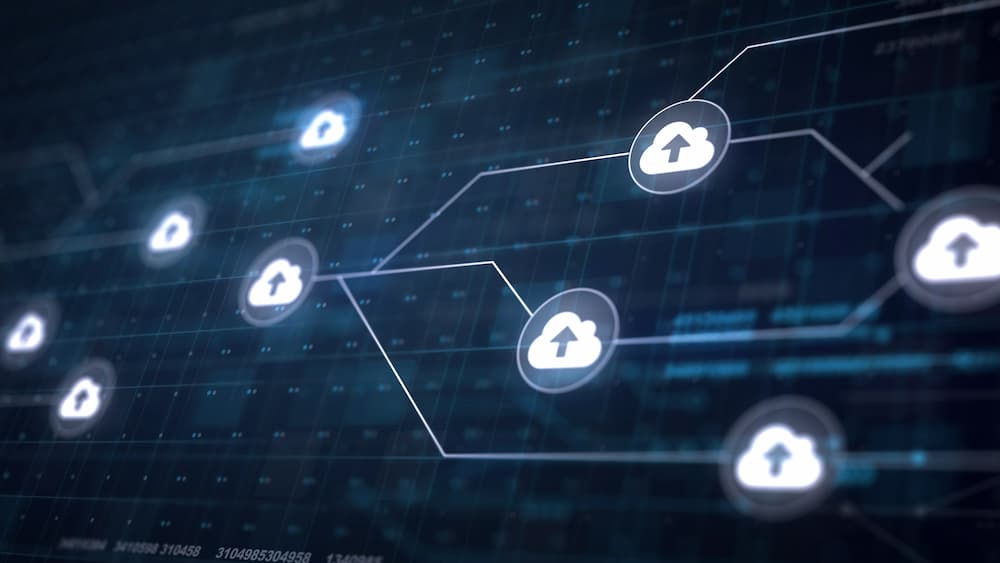 I mentioned earlier that we are at a transformational crossroads – a tipping point. The last major transformation with global implications was when the World Trade Center Twin Towers were attacked, destroying virtually all infrastructure in and around the building. This impacted scores of critical trading platforms, including those of the New York Board of Exchange, AMEX, and countless financial services brokers. This was a pivotal moment for organizations. Among global financial centers, NYC was among the most advanced in implementing disaster recovery/avoidance plans to secure critical financial and business data and infrastructure - and still suffered unimaginable loss and value. Soon after, virtually every large organization around the world followed suit in implementing data and infrastructure redundancy. Which brought on new problems, including identity and access management for the explosion of new users, a lack of proper user training (e.g., version control still is a nightmare), and poor policy administration. This chaos kept consultancy teams working for years. During one memorable SharePoint migration project, an infrastructure audit surfaced 42 unique file server environments across 25 European offices - with 40%+ of all content either exact or near duplicates. And client's project team moved slower than a group of migrating Neanderthals in making a decision – finally – to move…after two years of deliberation and debate.
To find the right way, you need a roadmap
Here we are at another tipping point: how do we create a modern workplace to connect and empower our business community of internal and external stakeholders? We no longer have the luxury of time. However, the strategic decision to move to a cloud environment is easier than ever before, thanks to the massive investments from Microsoft in building security, AI, and compliance into their core platform. As Loryan observed, Microsoft spends ~ $2B per annum in security alone – this helps business stakeholders make a case to counter IT box huggers who think their infrastructure is more secure in the closet.
So if it's not "If but when", what do organizations need to know when building a roadmap and planning their migration project? In the webinar Alistair and Loryan discussed the 6 critical things and 5 primary principles to take into consideration when moving to Microsoft 365 (watch the webinar to learn more):
These fundamental elements are at the core of your migration strategy - whether it is a hybrid plan or full migration to Microsoft 365.
It's a long journey, but worth it
It's not a quick or easy journey to a cloud-only infrastructure. And it's no longer possible to consider migrating single applications – like SharePoint or Exchange. Project owners need to consider their Microsoft Teams strategy – where are they going, what does an optimal user experience look like? How do I migrate content without creating chaos for employees? How will I structure identity and access management to ensure a streamlined user experience? How can I build in compliance and security in a way that knowledge workers can access the information they need without friction and frustration?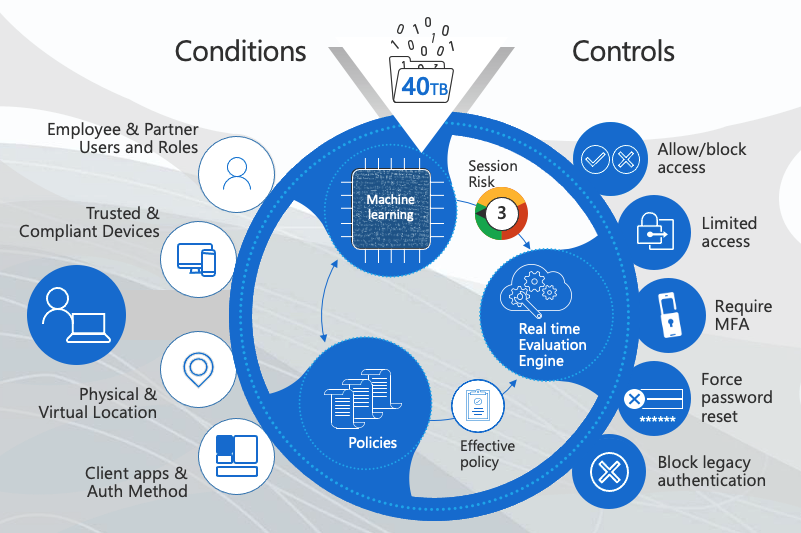 Azure AD conditional access (Zero Trust)
With Microsoft making it easier for organizations to facilitate a connected workplace, both IT and users need to be prepared for this transformation. This means a lot of upskilling and training. And in some cases, changing hearts and minds. With pandemic-impacted workforces only at the early stages of reintegration into an office environment, the time is now - past due, actually - to update and validate your roadmap. Neanderthals need not join this next journey.
---
Tipsheet: 6 Important Tips for Migrating to Microsoft 365