I'm not planning a website migration. Do I need a content audit?
by Corné van Leuveren, on Dec 10, 2013 9:54:00 AM
Three good financial, organizational, and legal reasons why a content audit is useful, even when you're not in the middle of a website migration project. You might be convinced of the need for a content audit as a precursor to a search or migration project. Perfectly knowing where you stand is unavoidable for an efficient migration or improvement project. But there are many good reasons to undertake an ad-hoc content audit.

Maximize ROI
All content sets will grow over time. Directly after the implementation of a new system, the amount of content will often grow very quickly. A post project audit provides real metrics to check that it's being used efficiently and to maximize its return on investment.
Measure Effective Use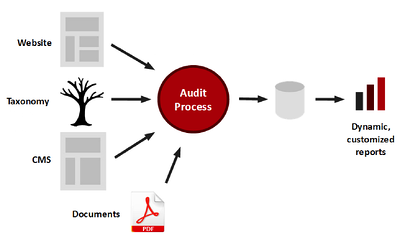 Having spent a lot of money on a new system implementation, insights into your content organization are of great added value. An audit provides metrics such as:
Percentage of pages with metadata (invaluable for the findability of your content).

Average time to translation and republishing (insight into your editorial organization).

Average navigational depth of pages, etc. (input for search engine optimization efforts).
Legal Compliance
Some industries require strict legal compliance regarding published information. A content audit provides real information about front-end pages and gives an overview of what's in fact visible to your audience, through your website's navigation, and through search engines.
---------------------------------------------------------------------------------