How much content do I have in my CMS?
by Corné van Leuveren, on Dec 16, 2020 12:34:37 PM
Quantifying your web content is a useful exercise, especially when you are at the starting point of a CMS or website migration. Doing such an analysis will give insights in the content you have and will eventually also lead into the discussions about quality of that content. When we talk about the quantity of content in your CMS, we must be aware that the term 'content' covers more than only web pages. It includes the following: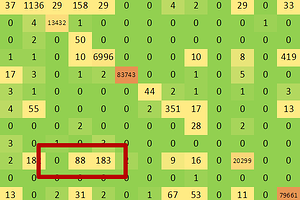 1. Public Web Content

Recent editorial content published on your website.
Legacy editorial content published on your website but no longer maintained.
Images, infographics, schematics, and video.
MS Office documents, PDFs, images and downloads.
2. "Hidden" Web Content
Recent editorial content stored in silo-like repositories, not published to your website.
Externally generated materials to which your organization owns the intellectual property rights, such as music, films, photography etc.
3. Internal Information
Organizational content such as policy documents and procedures.
Internal communication such as email, meeting minutes, memos etc.
Knowledge systems such as customer databases and collaborative wikis.
Besides insights in these types of web content, a proper migration preparation of a website needs information about the structure of the website, content types (e.g. text, images, video, documents) and metadata as well.
Xillio's web migration solution offers insights in this type of information and much more for any web content management systems. This helps you enhance the quality of your website and eventually increases customer experience.
More about mapping of the structure and content types from the source to the target system in the Erasmus University.