Why migrate inactive (Infrequently Accessed) content to the Cloud?
by Werner Taube, on Mar 4, 2020 4:00:00 PM
Recently we have been working with clients that want to migrate their large legacy ECM/EDM content to a new solution. As costs - and support associated with - on-premise systems can be high, we advise them to archive their infrequently accessed data to a cloud solution. This blog post will illustrate our considerations.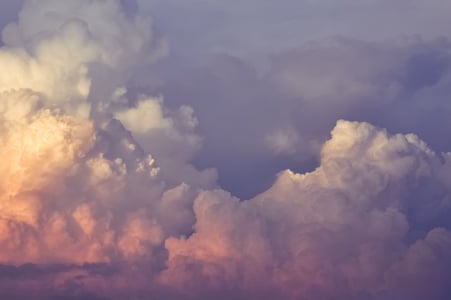 In large enterprises with legacy enterprise management systems - that have been there for ages - we always find content that is and has been irrelevant for the business, at this point in time. This data is infrequently accessed and hence we refer to this as cold or inactive data. Take - for example - sales information that is older than a few years. Although this information is inactive, it must and should be securely archived for a long duration, because of internal and external rules and regulations, or maybe because the finance or information security teams want to be able to access this data when required, even though such requests might be sporadic.
In this case, we will advise our clients to use cloud storage solutions, such as Amazon Web Services (AWS) or Microsoft Azure blob storage, to store this inactive data, infrequently accessed data or historical audit and archive data. In doing so, it helps them meet governance and compliance needs for long-term retention of data. In addition, this type of storage service is low-cost, secure, durable, and flexible, compared to when added to their newly implemented content management system.
After identifying the inactive content with our content analysis solution Xillio Insights, we are able to easily migrate this data to any cloud storage environment. At the same time, we also automatically fill – for example - a relational database with this information and any extra metadata. By using a simple interface, our customer is able to access and search this cold storage database through a few database fields, such as topic or ID.
Meanwhile, the active content is migrated to its new enterprise content management or collaboration environment. This split helps organizations to better manage their migration project and helps users to have a cleaner working environment where they are not bothered with old information that they need to filter out themselves. Benefits of any secure cloud solutions are the ability to retrieve and access data from almost any location, any time.
In conclusion, migrating inactive content to AWS or Azure has several advantages:
It saves storage and administration costs
It Improves performance for users of the new ECM. No distraction by irrelevant for their daily job, but still the ability to look back.
It makes a migration project more manageable.
We see it as a best practice to archive infrequently accessed data into cloud storage solutions for better cost savings, better performance and migration project manageability.