How to Extend ShareGate So It Also Supports Legacy ECM?
by Maurice Bakker, on Apr 1, 2019 1:06:24 PM
The past decade we have seen thousands of organizations migrating their content from network/file share locations to managed content solutions, such as SharePoint. Anyone who has experience with migrating file share content to SharePoint, might also know about a tool called ShareGate. ShareGate offers an end-user solution that allows content owners to migrate their documents into SharePoint in a relatively accessible manner and in most cases, this does the job pretty well.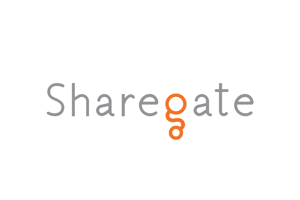 The rise of Content Services that occurred that last couple of years forces organizations to think about modernizing their information management landscape, reducing the amount of legacy solutions and replacing them with more modern (cloud) solutions, such as SharePoint Online.
In order to be able to phase-out legacy ECM solutions such as Livelink, Documentum, Oracle WebCenter Content, Objective, etc. that are used to store high volume, high value and high security documents for longer than a decade, organizations need to think about a strategy to migrate this content to an environment that allows for collaboration and other modern features. Unfortunately, the ShareGate tool does not support migrating content from other sources than file shares or SharePoint to SharePoint, such as legacy ECM environments.
We understand that you don't feel like replacing ShareGate and lose the benefits of this investment. That is why we created a solution that allows your organization to use ShareGate ánd support multiple (legacy) content sources. By using our out-of-the-box connectors, we are able to extract content out of source legacy systems and use the extracted information to create the spreadsheets that ShareGate uses to import content into a specific SharePoint Online library with metadata from the legacy system.
This way, your ShareGate solution can support other content sources besides file shares and your organization benefits from a cost-effective migration approach with extreme flexibility provided by our solution and processed by ShareGate.
The Xillio extraction of legacy content allows for the following features:
Export (legacy) metadata and transform the data for migration to SharePoint Online.
The ability to rename source to target metadata fields during export
Accommodate the renaming of identically named files. SharePoint doesn't allow documents with the same name in the repository where as some legacy ECM do allow this.
Export of all previous versions of a document.
----------------------------------------------------------------------------------
Migrating content from legacy ECM?
This white paper explores one indispensable first step towards creating a coherent content landscape: migrating content from a legacy Enterprise Content Management (ECM) system towards a system that helps rather than hinders your business objectives.