The downside of cloud solutions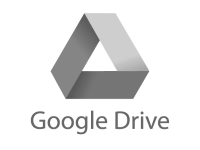 Google Drive and Microsoft OneDrive are both cloud storage solutions, also called Enterprise File Sync and Share solutions (EFSS). The well-known cloud applications Box and Dropbox are also part of this product type.
EFSS solutions are a great addition to the existing enterprise content management solutions. They are user-friendly, have a modern user interface and search functionality. The use of these systems, though, has a major downside. Employees use them to store important - maybe business-critical - information.
This increases the risk of duplicate documents and content being fragmented across multiple systems.